THE NEXT DVAO EVENT
Evening Meeting
Wednesday, December 8, 2021
Happy Hour 6:30PM
Dinner 7PM
THIS MEETING WILL BE HELD AT The Hilton Philadelphia City Ave - click here for directions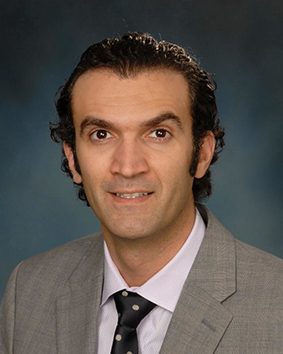 Dr. Radi Masri
Dr. Masri is a tenured Professor at the University of Maryland School of Dentistry and School of Medicine. He is the Program Director of the Advanced Education Program in Prosthodontics and the Director of Research and Discovery Division at the Department of Advanced Oral Sciences and Therapeutics. He is the Editor-in-Chief of the Journal of Prosthodontics, the Vice-President of the American Academy of Fixed Prosthodontics, and Director and Secretary-Treasurer of the American Board of Prosthodontics.
He lectures nationally and internationally and serves as an external examiner for international dental schools in the field of prosthodontics. Dr. Masri has authored numerous scientific papers, holds several patents, and currently supervises a federally funded research laboratory that studies the etiology and treatment of chronic pain. Dr. Masri received many honors including the 2013 American College of Prosthodontist (ACP) Clinician Researcher Award, the 2015 Maryland LIFE Award for the most promising technology, and the 2018 ACP Distinguished Service Award.
"Contemporary Planning for Dental Implants: Practical Applications of Surgical Guides"
The use of digital technologies in planning for dental implant surgery and prostheses is not new. However, recent developments have streamlined the process and ensured a restoratively driven implementation of surgical protocols. New processes include the fusion of intraoral surface scans of the dentition, or desktop scans of a master cast, with three-dimensional radiographic images. This aids in the prosthetic design and fabrication of restrictive surgical guides that optimize implant position and allow for the fabrication of implant retained restorations with greater accuracy. This lecture will review the use of innovative technology in implant treatment planning and in implant treatment of both simple and complex patient treatment.
Your 2021-2022 Annual Membership Dues ARE NOW DUE!...
.
Dues Paid?...Continue to RSVP Page
Want to bring non-member colleagues to a meeting? View the Guest Policy