THE NEXT DVAO Subscription EVENT
Evening Meeting
Wednesday, December 13, 2023
PLEASE NOTE THE FOLLOWING CHANGE IN TIME!!!...
Happy Hour 6:00PM
Dinner 6:45PM
THIS MEETING WILL BE HELD AT The Bala Golf Club, Philadelphia - click here for directions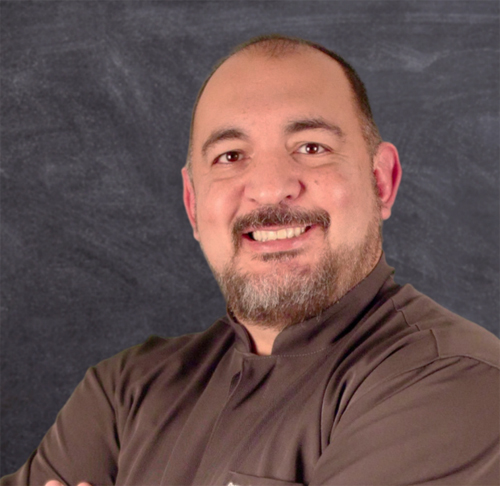 Dr. Bruno Azevedo
"Unknown Unknowns of CBCT Imaging in Osseointegration"
Dr. Bruno Azevedo - aka- The Cone Beam Guy is an Oral Maxillofacial Radiologists with extensive experience in 3D imaging technologies in Dentistry. He attended the University of Texas Health Science Center in San Antonio, where he received both a Certificate in Oral Maxillofacial Radiology and a Masters in Dental Diagnostic Sciences. Dr. Azevedo is a Diplomate of the American Board of Oral and Maxillofacial Radiology and is one of the most active speakers in North America regarding dental 3Dimaging technologies in Endodontics. He was a founding faculty of Western University College of Dental Medicine. He served as the Oral Radiology Department Director for six years at the University of Louisville School of Dentistry. Dr. Azevedo is currently an Endodontic Resident at the Einstein Endo Program in Philadelphia and works in private practice Oral Maxillofacial Radiology.
Lecture Description:
Unknown Unknowns of CBCT Imaging in Osseointegration dives deep into the advanced facets of CBCT imaging that often remain uncharted in the realm of osseointegration. This interactive lecture will shed light on cutting-edge topics such as Task Specific Rendering and CinematographicRendering of CBCT images, providing attendees with a comprehensive understanding of these innovative techniques. Moreover, we'll explore advanced anatomical insights and delve into CBCT imaging navigation techniques that remain largely under the radar for most users. As the saying goes, there are known knowns, known unknowns, and unknown unknowns. This lecture is dedicated to unveiling those elusive unknown unknowns, offering participants a chance to elevate their knowledge and practice in CBCT imaging.
Your 2023-2024 Annual Membership Dues ARE NOW DUE!...
.
Dues Paid?...Continue to RSVP Page
Want to bring non-member colleagues to a meeting? View the Guest Policy